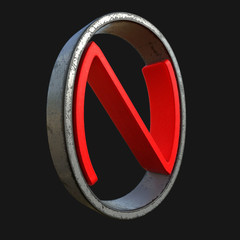 Bruno De Maeyer
3D artist, aiming to be "Kung Fu" in digital arts
Zurich, Switzerland
Summary
Coming from a technical and engineering background, I have taken additional training to become a 3D artist. While being a generalist, I currently focus on hard surface and environmental and props modelling, but I enjoy doing character design and creating organic models in my spare time.
My previous professional experience in IT enables me to easily switch between software packages and makes me solution-oriented. Solving complex problems comes naturally to me, which was instrumental in my self-tutored 3D training.
I am currently open for a wide range of visual effects tasks in the Zurich area.
Skills
3D Modeling
Retopology
UV Mapping
Texturing
PBR Texturing
Texture Baking
Compositing
Rendering
Physically Based Rendering
3D Printing
Software proficiency